Novel coronavirus pneumonia, which also know as NCP , is one of the hottest topics in the world these days, the patients show symptoms such as fatigue, fever, and cough, then how can we take precautions and protect ourselves in daily life? We should wash our hands frequently, avoid crowded places, avoid contact with wild animals, develop good safe eating habits, and the most important thing is, pay attention to home ventilation.
Choosing a suitable ventilation system give help to reduce the number of viruses entering the human body, then reduce the incidence of disease, not only good for avoid the NCP, a good ventilation system can also help increase the indoor oxygen, remove the CO2, and increase of the work efficiency. Then how to choose the correct ventilation system?
Energy recovery ventilation system is one of the good solutions to improve the indoor air quality, it is normally built in double motors, air to air heat exchangers, and proper filters, some of the units even built in the cooling heating coils inside and with sterilization functions. According to the research, suitable air volume (air exchange rate) for most of the residential or light commercial projects is once per hour, or 30CMH per person. I.E. an apartment is 100sqm, 3meters in height, 5 people, then the correct air volume should be around 300CMH, while for a class room project, also 100sqm, 3 meters in height, but 20 students then the correct air volume should be around 600CMH.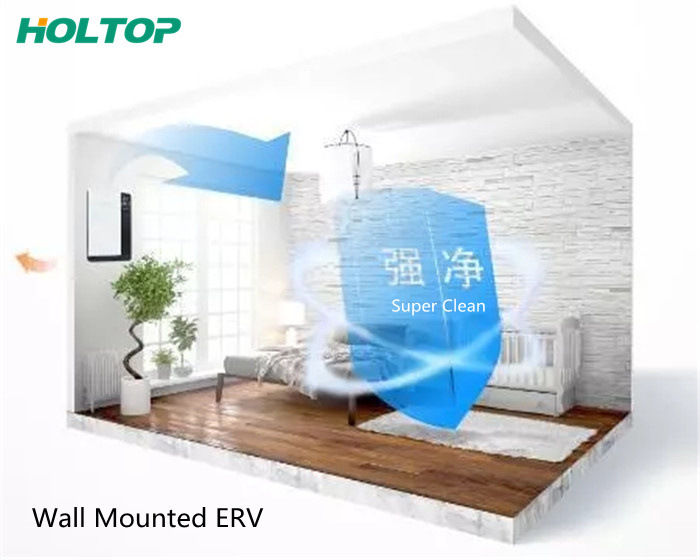 wall mounted type energy recovery ventilator
---
Post time: 2020-03-02